In einem kleinen Dorf namens Stierow in Mecklenburg, gut zwei Fahrtstunden von Berlin entfernt, befindet sich meine Öko-Hof mit Samen- und Gemüsebau, auf dem ich mit Hund und Pferden lebe.

The preservation of old species of crops and a farm-based and sustainable production has been a special concern of mine from the very beginning. Seeds that would otherwise be in the gene bank are cultivated, harvested and selected on the farm - this enables the crop varieties to be adapted to the climate and location.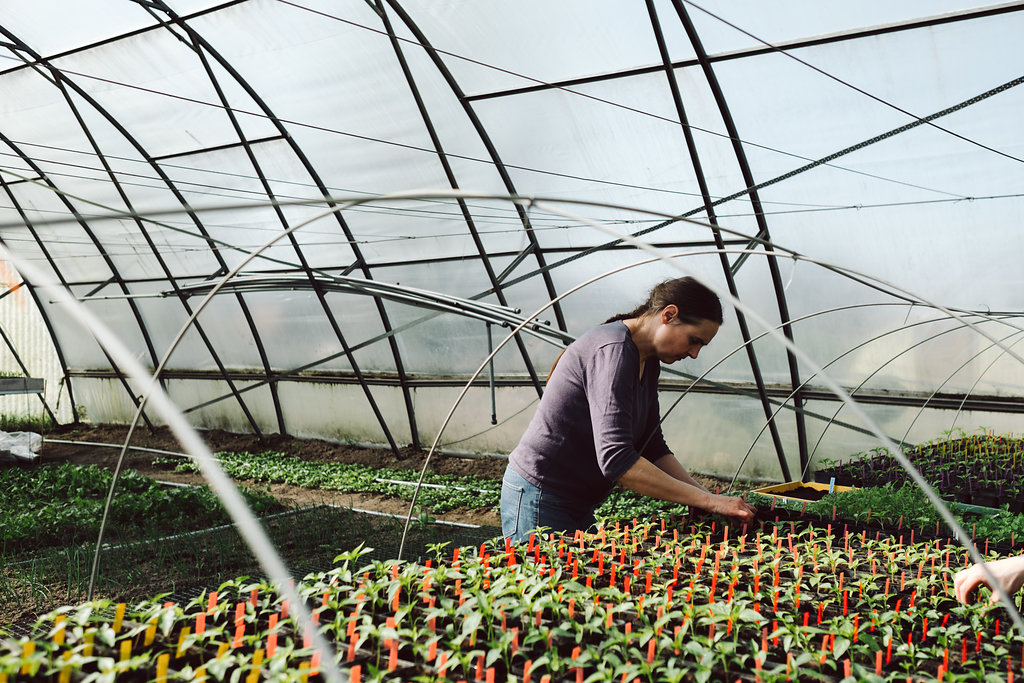 Besondere Schwerpunkte liegen bei meiner Gärtnerei in der Kultivierung von Salatsorten, Bohnen, Erbsen, Tomaten und Getreide (Gersten, Winterweizen). Damit leisten wir einen direkten Beitrag zu Ernährungssicherheit und Artenvielfalt.
The farm functions as a whole, with complementary parts of the farm, which, for example, means that we can manage without buying in fertiliser because animals produce dung and they contribute to farming. In addition, we try to do the work by hand wherever possible.

Wir beliefern zwei regionale SOLAWI-Gruppen in Rostock und im Rostocker Land. Für die Gruppen suchen wir noch neue Mitglieder, also wenn ihr mehr wissen wollt, schaut gerne hier vorbei. Auch zu Gastronom*innen in Rostock und Umgebung würden wir gerne Beziehungen aufbauen!
Von 2012 bis 2022 haben wir außerdem verschiedene SOLAWI-Gruppen in Berlin beliefert, auf Märkten in Berlin und Rostock verkauft, sowie die (Sterne)küche in Berlin beliefert. So konnte man unser Gemüse unter anderem bei Nobelhart & Schmutzig, Lode&Stijn, Remi, Otto, Tulus Lotrek, Mrs. Robinson's and Pars Pralinen finden.